One of the greatest things about Thailand – indeed all of Asia in my opinion – is the food. Thai
cuisine utilizes many spices and flavours that are absent in western food, and coconut milk is
used extensively to add creaminess to dishes but keep them dairy-free.
But what are the most important dishes to try when travelling in Thailand? With such a vast
country offering many different styles from different provinces, how should I know what to start
with? Well, don't worry, because we are offering you our list of the best foods to try when in
Thailand.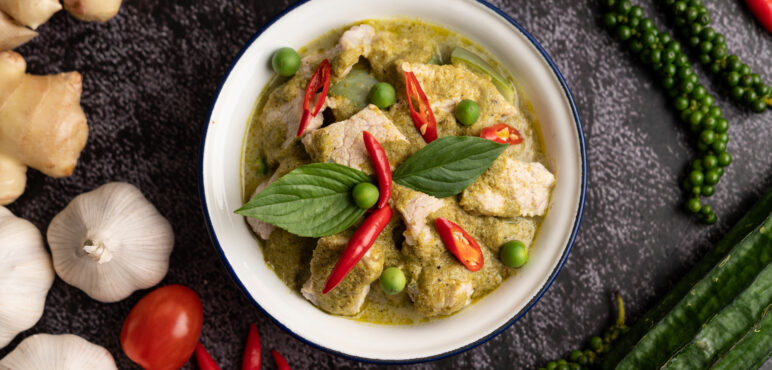 Pad Thai
We start with the obvious one; the humble Pad Thai. Dating back only around 90 years, this
dish was created to build a sense of Thai pride by creating a national dish. Before this, Thailand
was divided on its "national dishes," with many provinces claiming their dish to be the country's
most revered.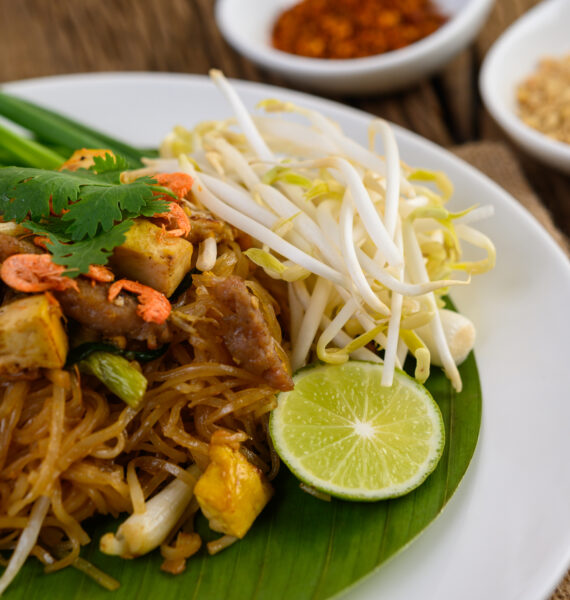 Pad Thai is simple enough. It consists of rice noodles that have been stir-fried with egg,
vegetables, peanuts and sometimes meat, tofu or seafood. The sauce is flavoured with
tamarind, fish sauce, garlic and shallots and is often served with half a fresh lime and
beansprouts.
Khao Kha Mu
Khao Kha Mu literally translates as "rice with pork leg," but it is so much more than that. Slowly
braised in soy sauce and 5-spice, the meat is so tender it falls off the bone as soon as you
touch it, and is served with pak choi and eggs that have been boiled in the same broth. You can
often find this served at street-side food stalls, where it is slow-cooked for hours.
Khao Soi
Known as the old national dish of the north, the Khao Soi is one of my favourites. Served in a
yellow curry-flavoured soup which (like most Thai curries) is bulked out with coconut milk, the
dish contains boiled egg noodles, vegetables and lime and is garnished with deep-fried crispy
noodles and fresh vegetables.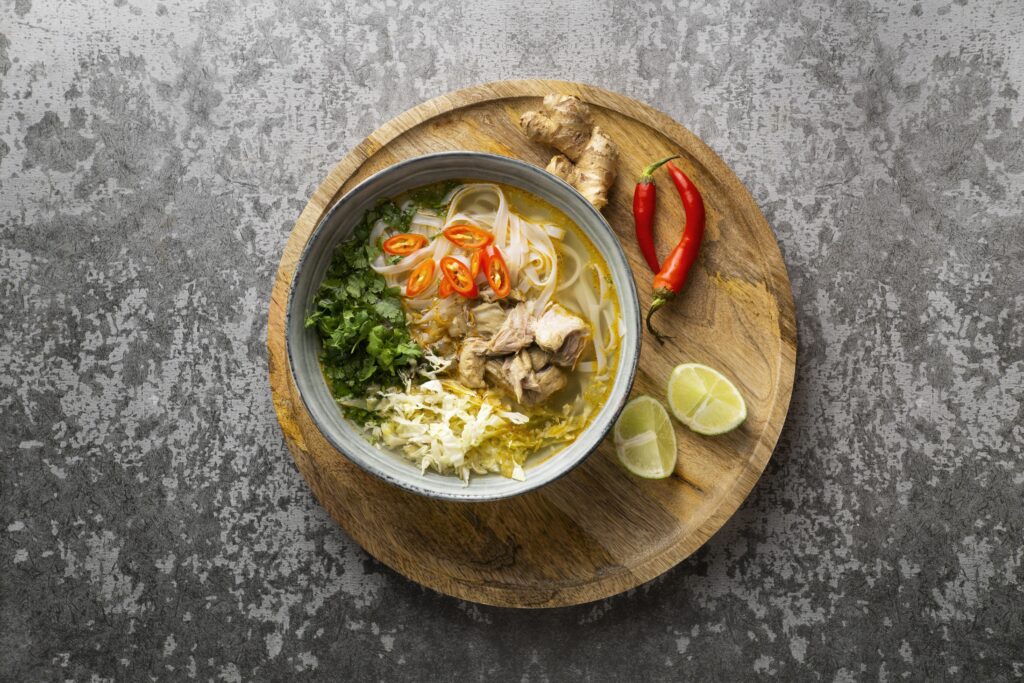 Tom Yum 
Opposing the Khao Soi, we come to the Tom Yum, the old national dish of the southern
provinces – understandably so because the dish traditionally contains seafood. Tom Yum is a
spicy and sour soup that contains many different kinds of seafood cooked together and
flavoured with many spices, herbs and other flavours such as galangal, lemongrass and kaffir
lime leaves. If you don't like seafood, some places serve a chicken-based variation.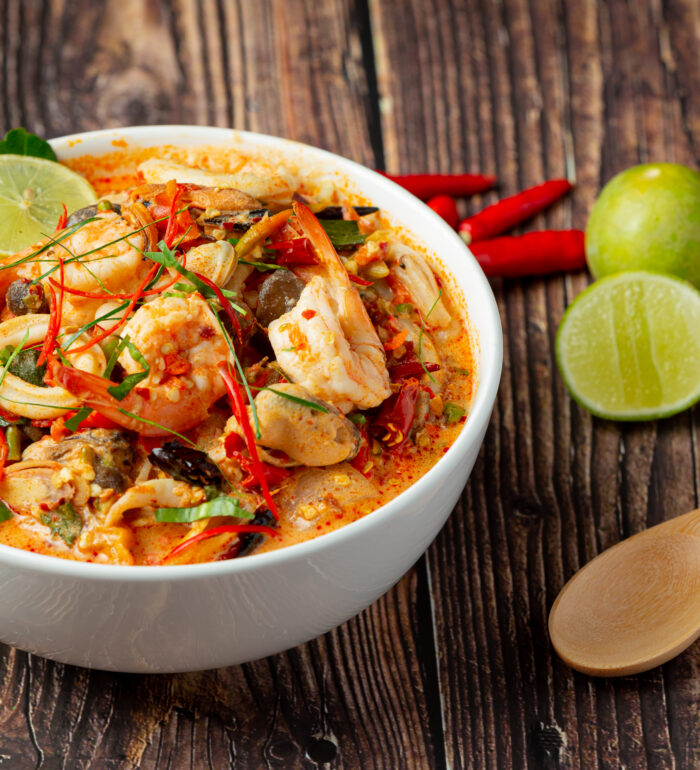 Massaman Curry
Forget about the green or red curries; the Massaman curry is the pinnacle of Thai curries. A
fusion dish using many Indian spices from Malaysia, the Massaman contains a thick, peanut
and coconut milk-based sauce with many spices including cardamom, clove, cinnamon and
cumin. The dish usually only contains chicken, onions and potatoes, but many chefs have their
own varieties and add in more vegetables.
Mu Kratha
The Thai barbeque – this is essential to try when in Thailand, more because of the experience
than the food. Eaten in restaurants where each table contains a coal fire, a dome-shaped metal
grill is placed over the coal, with a rim at the edge containing broth. Meat, veggies, noodles and
sauces are brought to your table pre-prepped by the chefs.
Diners cook the meat – usually pork – on the grill, where the juices run down into the broth in
which they cook the vegetables and the noodles. This ensures everything gets a bit of that
beautiful meaty goodness. This is a social meal and is meant to be eaten with friends or family.
Khao Niao Mak Muang
The classic Thai dessert, sweet sticky rice with mango, is fairly self-explanatory. Sticky rice is
cooked with coconut milk and sugar creating a thick porridge-like consistency. This is then
served with sliced fresh yellow mango – a variety much better than the reddish-greenish ones
we see in the west. This dish is simple but amazing, and if you have a sweet tooth you must try
it.